Rudraksh Group Elucidates Path to UK Marriage Visitor Visa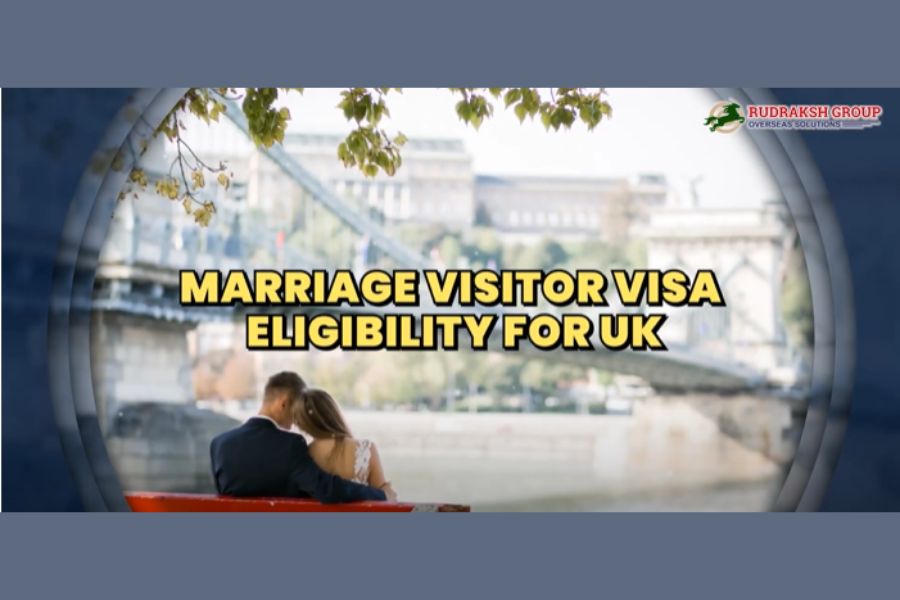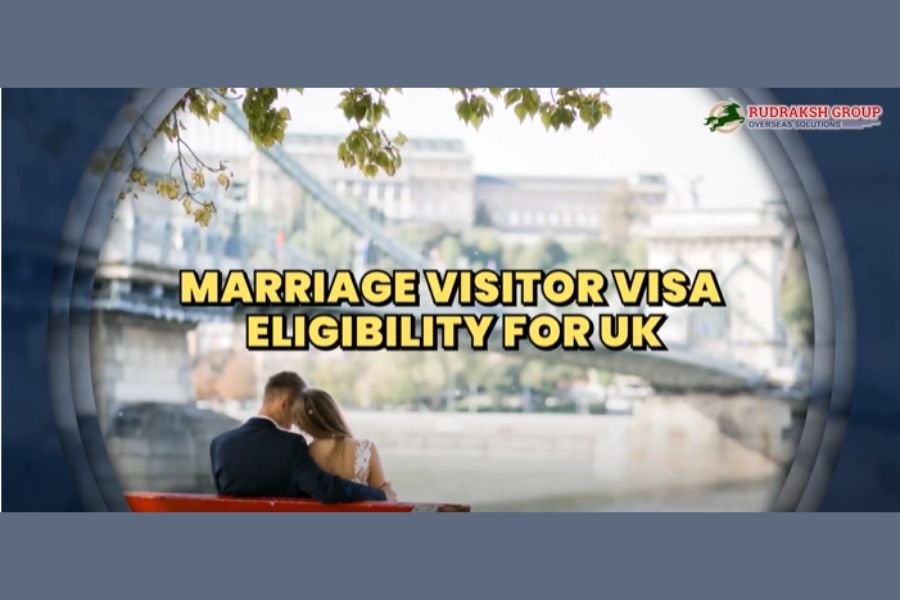 New Delhi (India), September 14: The UK is a prominent destination for Indians to migrate to. There are myriad reasons for that, including higher education, employment, tourism, family reunions and more. Indians love the fact that in order to migrate and live in the UK, the most compelling reasons include English as a language of medium, high standards of living, world-class universities, marriage, and more. However, there are also a lot of aspirants who wish to get married in the UK. This UK Marriage Visa is for all those people. We take a look at the specifics of these types of visas and all the formalities associated with it.
Marriage Visitor Visa
Rudraksh Group mentions that when it comes to getting married in the UK, two primary visa options are available: the Marriage Visitor Visa and the Fiancé Visa. Your choice depends on your specific circumstances and long-term plans.
The Marriage Visitor Visa is designed for individuals who intend to visit the UK solely for the purpose of getting married. It is valid for six months, during which time you must return to your home country after the wedding. This visa is ideal for couples who do not plan to settle in the UK permanently but wish to celebrate their union in this charming country.
Fiancé Visa
If you're engaged to a British citizen or an existing UK resident and intend to settle in the UK after marriage, the Fiancé Visa is the appropriate choice. Like the Marriage Visitor Visa, it also has a six-month validity, during which you must get married or enter into a civil partnership. After the wedding, you must switch to a Spouse or Civil Partner visa. This type of visa provides a pathway to stay in the UK for two and a half years, offering ample time to adjust to your new life as a married couple.
Eligibility and Application Process
Marriage Visitor Visa Eligibility
To be eligible for a Marriage Visitor Visa, you must prove your intention to marry in the UK and demonstrate that you have sufficient funds to cover your stay. Additionally, you should maintain ties to your home country to show that you'll return after the wedding.
For a Fiancé Visa, you must provide evidence of your engagement to a British citizen or UK resident. Financial requirements also apply, and you'll need to prove your genuine relationship with your fiancé.
Both visa types require a thorough application process, including filling out forms, providing supporting documents, and attending an interview. Consulting an immigration expert or legal advisor can be beneficial to navigate these processes successfully.
Choosing the Right Visa for Your Future
The choice between the Marriage Visitor Visa and the Fiancé Visa ultimately depends on your long-term plans. If you wish to return to your home country after the wedding, the Marriage Visitor Visa is the way to go. However, if you envision a life together in the UK, the Fiancé Visa provides a clear pathway to achieving that goal.
Planning a wedding in the UK as a visitor involves selecting the appropriate visa, adhering to eligibility criteria, and navigating the application process. Whether you choose the Marriage Visitor Visa for a short-term celebration or the Fiancé Visa for a future together in the UK, careful planning and guidance can help ensure your wedding day is a magical and memorable experience. For more detailed information and assistance with your UK marriage visa application, consider reaching out to Rudraksh Immigration Group.
If you have any objection to this press release content, kindly contact pr.error.rectification[at]gmail.com to notify us. We will respond and rectify the situation in the next 24 hours.