1xbook: The Official Partner of Durban Qalandars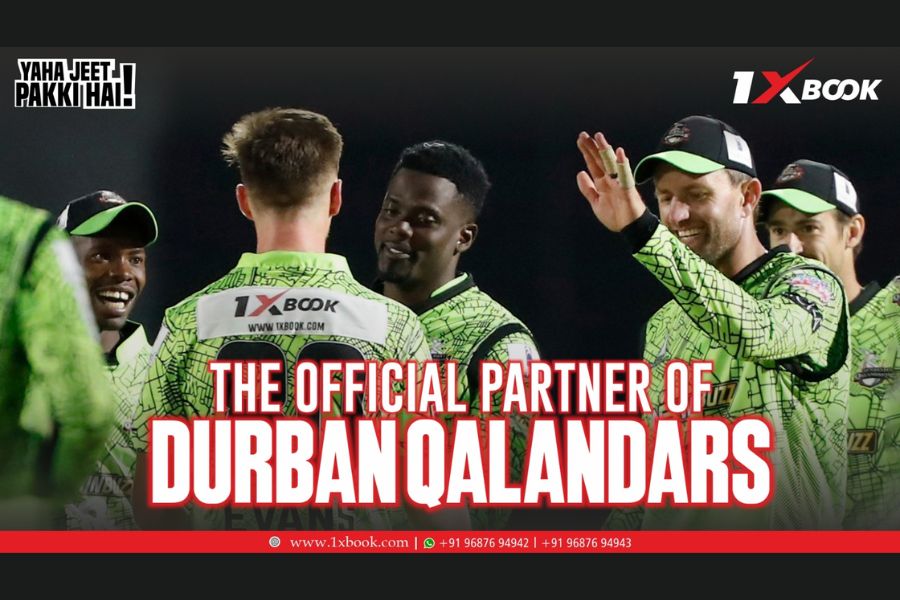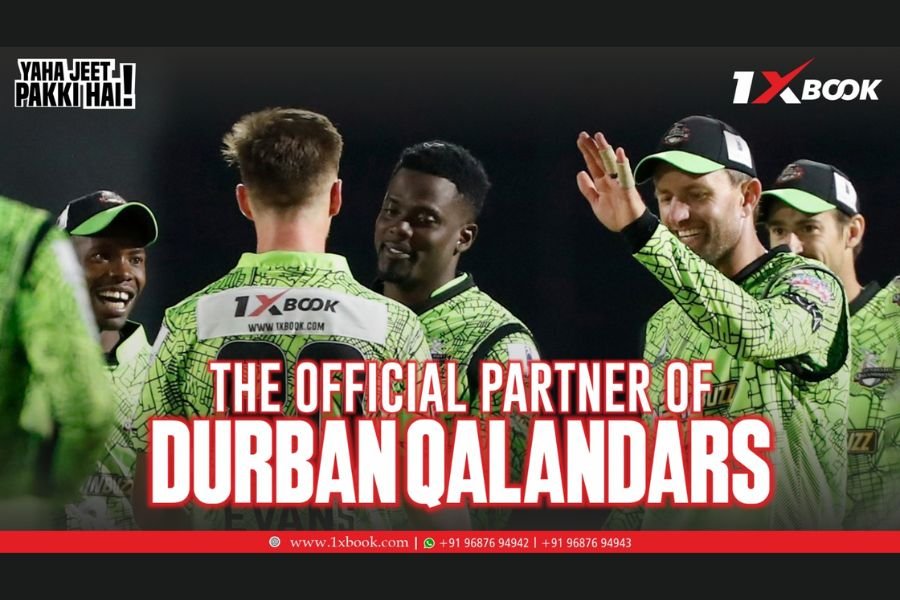 New Delhi (India), July 26: In a groundbreaking announcement, 1xbook has been named the official partner of the esteemed cricket franchise, Durban Qalandars. This partnership marks an exciting milestone for both organizations, uniting their shared passion for sports and entertainment.
As a renowned sports and gaming platform, 1xbook brings its expertise to enhance the experience of Durban Qalandars' fans while fostering the growth of cricket worldwide.
1xbook: A Premier Sports and Gaming Platform
1xbook has emerged as a leading player in the sports and gaming industry, offering millions of users a comprehensive range of services globally. With a user-friendly interface and cutting-edge technology, the platform has earned a reputation for providing a seamless and immersive experience.
As an international brand, 1xbook is recognized for its commitment to fair play, responsible gaming, and customer satisfaction.
Durban Qalandars: A Rising Star in the World of Cricket
Durban Qalandars, a name synonymous with passion and excellence, has quickly risen to prominence in cricket. Representing a vibrant city known for its cricket-crazy fans, the franchise has been a force in various domestic and international leagues.
Boasting a formidable squad of talented players and expert coaching staff, Durban Qalandars continually pushes the boundaries of performance and entertainment.
Fostering Sports Development and Global Reach
The partnership between 1xbook and Durban Qalandars holds tremendous potential in fostering the development of sports and cricket, in particular. By combining forces, both entities aim to reach a wider audience, transcending geographical borders and bringing fans closer to the game they love.
This collaboration reflects a shared vision of making cricket more accessible and engaging for enthusiasts across the globe.
Enhanced Fan Experience
With this partnership, fans of Durban Qalandars can look forward to an enhanced experience both on and off the field. 1xbook's cutting-edge technology will offer fans unique and interactive opportunities to engage with their favorite players and the team.
From live match predictions to particular contests, the platform will add excitement and entertainment to the cricketing journey of Durban Qalandars' followers.
Promoting Sportsmanship and Ethical Practices
As 1xbook becomes the official partner of Durban Qalandars, both organizations are committed to promoting sportsmanship and ethical practices. Respecting the integrity of the game, the partnership will encourage fans to enjoy cricket with a focus on fair play and sportsmanship.
Additionally, comprehensive measures will be put in place to support the development of cricket and nurture young talent worldwide.
Conclusion
The collaboration between 1xbook and Durban Qalandars signifies a remarkable milestone in sports and cricket. Together, they aim to redefine the fan experience and extend the game's reach to a global audience.
As the partnership sets new precedents in responsible gaming and sports development, cricket enthusiasts can eagerly anticipate an exciting journey filled with unforgettable moments, both on and off the field.
If you have any objection to this press release content, kindly contact pr.error.rectification[at]gmail.com to notify us. We will respond and rectify the situation in the next 24 hours.