How this Indore-Based Entrepreneur Found Success with Plant-Based Dietary Supplements and Ayurveda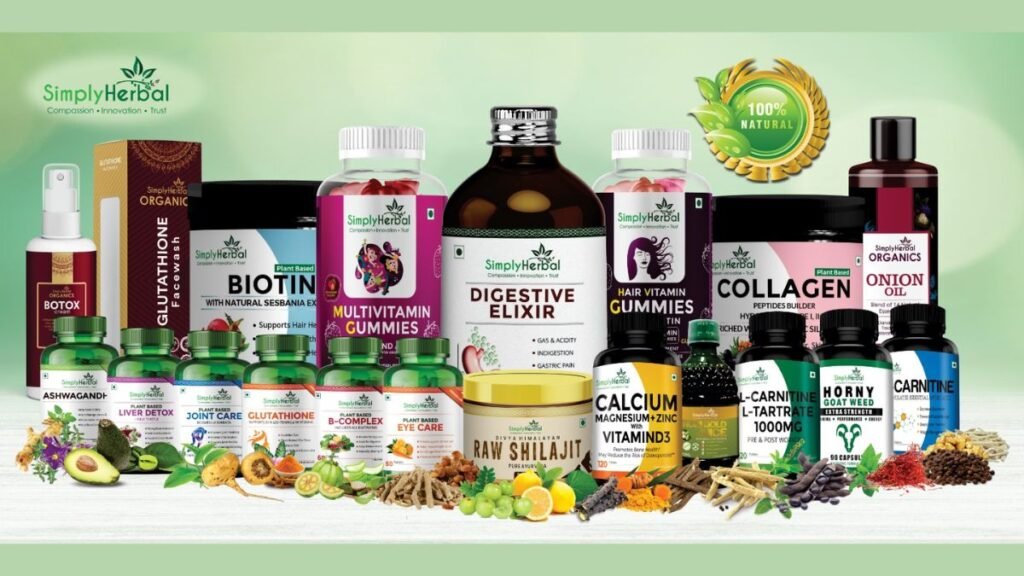 New Delhi (India), August 21: In the enchanting city of Indore, India, a dream was born. Yuvraj Soni, a man fueled by a vision, set out on a remarkable journey to bring the finest curated ingredients and natural products to people's homes. With sheer determination, a small fund, and a loan from promoters and his own family, he founded Simply Herbal under the umbrella of Soulager Healthcare Pvt Ltd in 2016.
Our Brand is Simply Herbal bootstrapped to 30 cr + revenue without external funding in 5 years.
The humble beginnings of Simply Herbal (www.simplyherbal.in ) saw Yuvraj starting with a modest office space, where he would spend countless hours tirelessly working towards his goal. Aware of the need for financial resources, analysis, research, and marketing, Yuvraj poured his heart and soul into these aspects even before the products were launched into the market. In fact, for certain categories of products, Simply Herbal proudly held the title of being the first to introduce them.
As the journey progressed, Yuvraj found solace in the support and guidance of Dr. Neha Soni, along with several other mentors and well-wishers who believed in his vision. Each product developed by Simply Herbal was meticulously crafted by their team of experts, ensuring a unique formula that underwent rigorous monitoring at every stage, from recipe development to final manufacturing. Their ultimate aim was to empower customers, enabling them to enhance and prolong their health span by offering innovative solutions that prevented chronic health conditions before they even began.
Despite having a limited marketing budget, Simply Herbal witnessed remarkable sales from their loyal and recurring customers. This heartfelt response served as a testament to the unwavering love and trust their customers had for their products' quality. Encouraged by their success, the team at Simply Herbal set their sights on new horizons. They planned to launch research-based Ayurceutical products and venture into the realm of skincare. Furthermore, they aimed to expand their presence in the retail sector while bolstering their e-commerce platform.
Meanwhile, their parent company, Soulager Healthcare Pvt Ltd, had exciting plans of its own. They were all set to launch a line of research-based Ayurveda products under the name of Divya Himalayan. Together, these ventures aspired to create a legacy that would be remembered by future generations, dedicated to serving customers with the finest products and leaving an indelible mark on the world.
If you have any objection to this press release content, kindly contact pr.error.rectification[at]gmail.com to notify us. We will respond and rectify the situation in the next 24 hours.