Nadcab Labs: Pioneering Smart Contract Development and Blockchain Services in India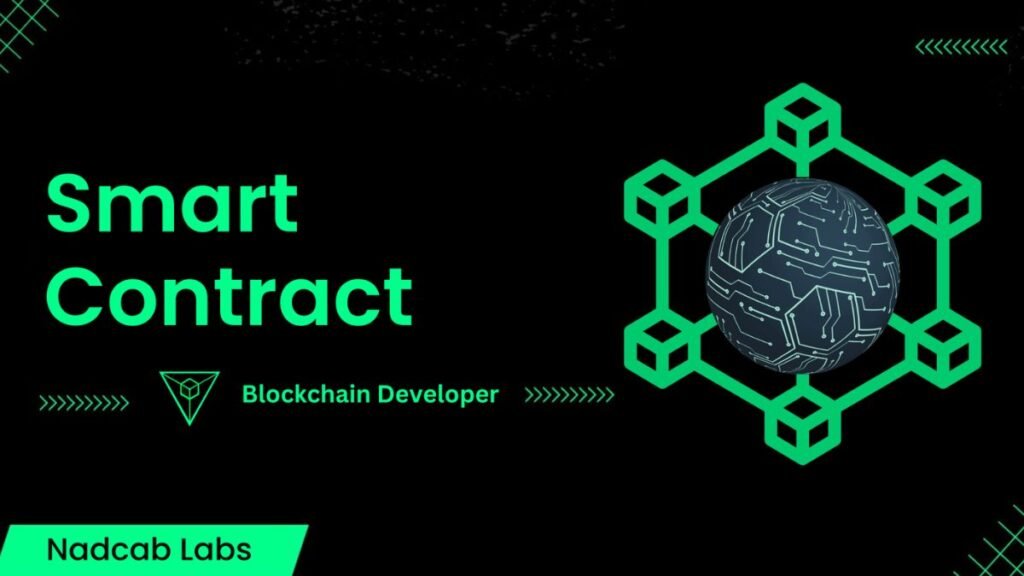 New Delhi (India), August 21: India, a nation known for its vast IT talent pool and technological prowess, has become a hotbed for emerging technologies, especially in the realm of blockchain. Among the many firms that have risen to prominence, Nadcab Labs stands out as the undisputed leader in smart contract development and blockchain services.
Why is Nadcab Labs Number One?
1. Unparalleled Expertise: Over the years, Nadcab Labs has assembled a team of world-class developers, engineers, and blockchain enthusiasts. Their expertise is not just limited to understanding the nuances of blockchain technology but also to tailoring solutions to meet the unique requirements of businesses.
2. Innovation at Its Core: At the heart of Nadcab Labs lies an unwavering commitment to innovation. This isn't just about using the latest technology; it's about reshaping the future. Their team continually experiments, learns, and iterates, ensuring that the solutions they offer are not only cutting-edge but also sustainable in the long run.
3. Diverse Portfolio: Nadcab Labs has an impressive portfolio that speaks volumes about its capabilities. They have successfully catered to a variety of industries, including finance, supply chain, healthcare, and more, showcasing their versatility and adaptability.
4. End-to-End Solutions: One of the hallmarks of Nadcab Labs is its ability to provide end-to-end blockchain solutions. Whether it's creating a new smart contract from scratch, integrating blockchain into an existing system, or offering consultation on best practices, Nadcab Labs covers it all.
Smart Contract Development
In today's digital age, trust is paramount. Smart contracts, which are self-executing contracts where the terms are written directly into lines of code, are designed to be transparent, tamper-proof, and self-enforcing. This has tremendous implications for businesses in terms of reducing costs, streamlining operations, and eliminating intermediaries.
Nadcab Labs' smart contract development services are top-notch. By understanding the intricacies of various blockchain platforms like Ethereum, Tron, and Binance Smart Chain, they have managed to develop contracts that are both robust and efficient. Their solutions are tailor-made to ensure that they resonate with the business's vision and goals, and their track record is a testament to their proficiency.
Blockchain Services
Blockchain has the potential to revolutionize industries, offering transparency, security, and efficiency. Recognizing its transformative potential early on, Nadcab Labs positioned itself as the go-to solution provider for blockchain services in India.
Their services range from blockchain consultation to development, integration, and maintenance. What sets Nadcab Labs apart is its holistic approach. They aren't just about developing solutions; they are about ensuring those solutions bring tangible value to businesses.
Furthermore, understanding the complex regulatory environment in India, Nadcab Labs also ensures that all solutions are compliant with local regulations, giving businesses peace of mind.
In Conclusion
In the dynamic landscape of blockchain and smart contract development, Nadcab Labs has set itself apart with its unparalleled expertise, commitment to innovation, and comprehensive range of services. Their leadership in the Indian market isn't just due to their technical prowess but also their deep understanding of local business environments and needs. As blockchain technology continues to evolve, one can be certain that Nadcab Labs will remain at the forefront, guiding India's journey in the decentralized digital age.
Website: https://www.nadcab.com
Nadcab Labs, Software Technologies Parks of India, innit Campus, Teliyar Ganj, Allahabad 211004
If you have any objection to this press release content, kindly contact pr.error.rectification[at]gmail.com to notify us. We will respond and rectify the situation in the next 24 hours.