VeganDukan launches a Dairy-free Whitener, Plant-based Curd kit and Honey alternative!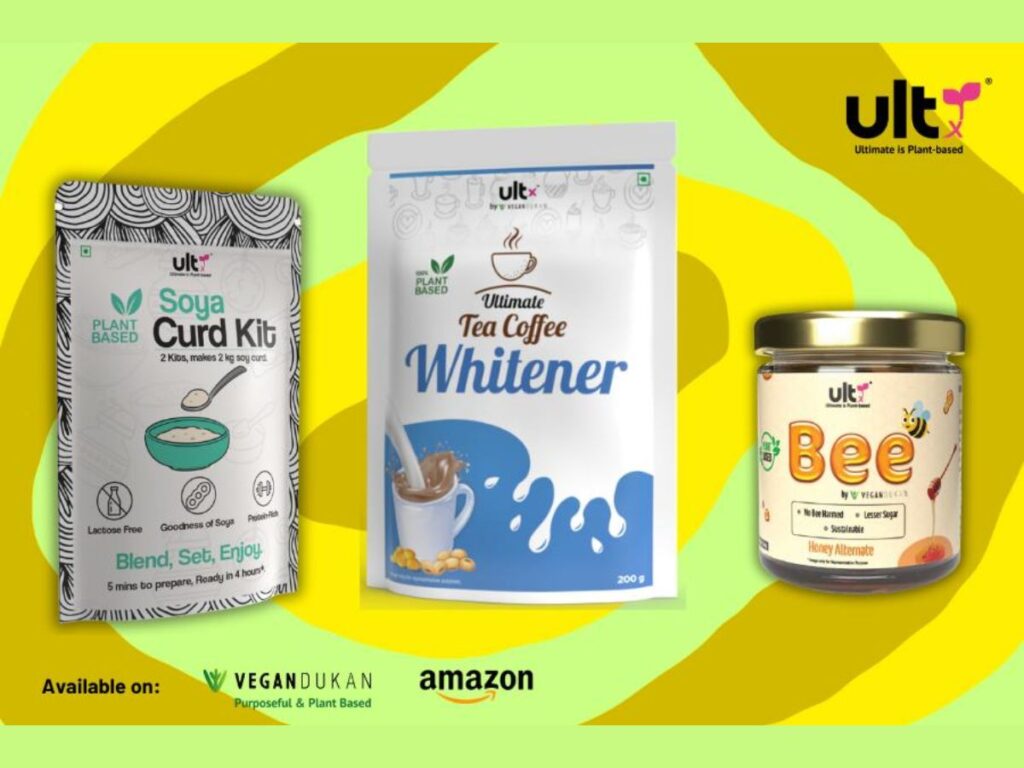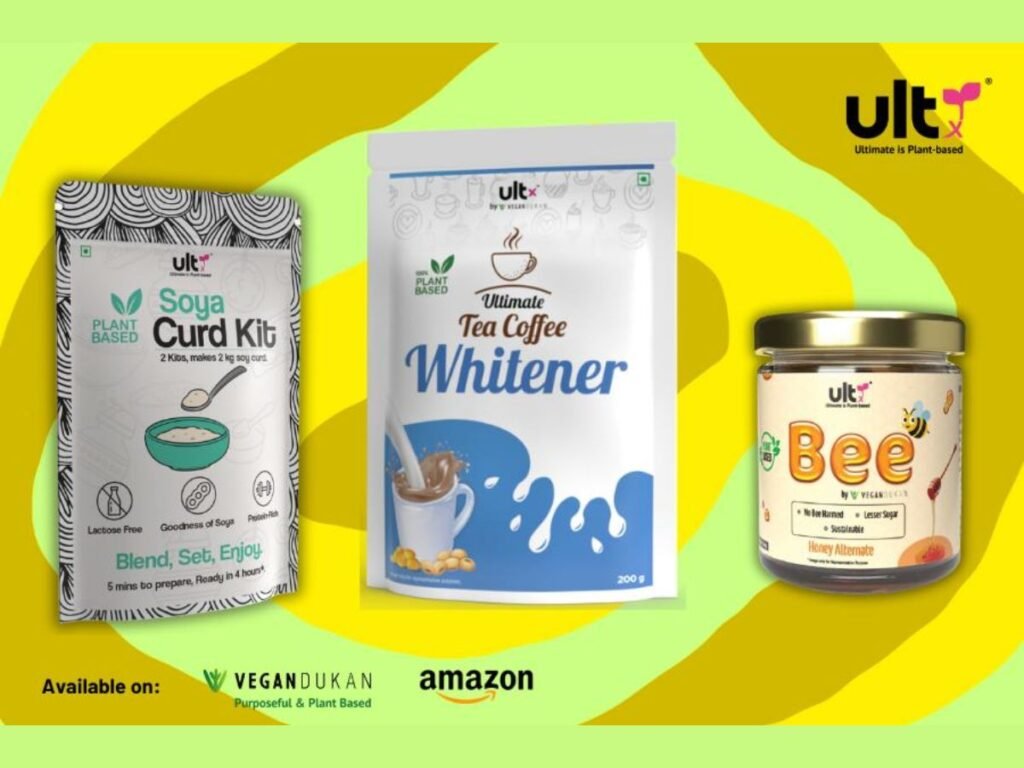 New Delhi (India), September 9: Vegandukan has launched its unique plant-based food range under its brand ULTX. Vegandukan is India's leading online marketplace housing top-notch vegan products and has been delivering across India since 2019. ULTX from the house of VeganDukan brings us a Dairy-Free Whitener, Soya Curd Kit, and UltxBee- Honey Alternative. To meet the demand of exponentially increasing the vegan customer base in India, Ultx by Vegandukan has carefully crafted all the products.
Starting from Whitener, Keeping India's chai and coffee love in mind, Vegandukan launched Dairy and Lactose-Free Whitener. With this product in the pocket, one can have their favourite milky beverages on the go! This carefully crafted travel-friendly whitener is soya-based, and therefore, it is rich in protein and vitamins. Also, Ultx Dairy Whitener is mineral-dense, high in calcium level, lower in calories, less in sugar, and with zero preservatives. However, it works like regular powdered milk, creamers, or dairy whiteners.
Vegandukan aims to provide a single platform for plant-based, eco-conscious, and cruelty-free businesses to fulfil the increasing demand for ethical consumption all over India. According to the World Population Review report, India houses 5 million vegans among 419 million vegetarians. Considering this upcoming market need, Vegandukan was started in 2019 from Bangalore by a solo founder. The store has grown with nearly 300 brands and delivers 3000+ products across India.
As per their experience in 3 years, though curd is a must in Indian cuisine, not a single plant-based curd was getting delivered across the country. So With Ultx soya curd kit, anybody can make plant-based curd at home in 3 super easy steps. Ultx Soya Curd Kit is 100% plant-based, lactose-free, protein and probiotics-rich. It takes just 5 minutes to prepare and 4-8 hours to get the 1 Kg of set curd. Customers are delighted and rated this product over 4 out of 5 on various platforms, including Amazon.
At the same time, Vegandukan also is concerned about Bees, who are considered to be the most important creatures for Earth's survival. As lakhs of bees are confined and killed in the process of acquiring their honey. Therefore, Vegandukan launched an ultimate honey alternative, UltxBEE made with apple and cane extracts, to stop abusing these tiny creatures. It is a flavorful, nutrient-rich vegan sweetener that can save around 400 bees per jar of 250 grams. We can use this vegan honey alternative in all traditional Indian sweets and beverages to replace regular honey/ sugar for fewer calories. With this, fresh food lovers can enjoy teas, smoothies, pancakes, sandwiches, bread, ice-creams, and more.
The good news is that all Ultx products by Vegandukan contain zero artificial preservatives or additives. Markedly, Vegandukan has been catering to Indian customers since 2019, creating a signature in the Indian vegan market since then, which makes them not only one of the top online marketplaces to house the most extensive collection of vegan products but also the manufacturer of unique plant-based range as Ultx.
All the Ultx products are available on Vegandukan, Amazon, Flipkart, Jio Mart, Meesho and Meola.
If you have any objection to this press release content, kindly contact pr.error.rectification@gmail.com to notify us. We will respond and rectify the situation in the next 24 hours.